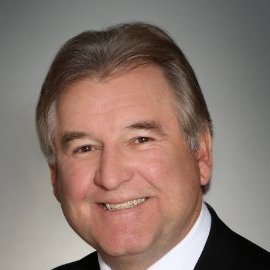 GENE JANISZEWSKI – FOUNDER/CEO
Prior to founding Paradigm Group in 2003, Gene served as VP of Information Services for Texas Micro Systems and Sr. Director of Technical Services for Sysco Foods. He formed PGI with the goal of servicing clients in the manner that was beneficial to him, when he was an IT executive. Gene is actively involved in the Houston IT community and is currently VP of Membership for the SIM (Society of Information Management) Group, Houston chapter. He is jokingly referred to as the "King of networking" by those that know him well!
Gene is originally from the Buffalo, NY area but is a Texan at heart, having moved here 25+ years ago. Outside of Paradigm, he enjoys spending time with his wonderful wife and kids, and especially his grandson (another grandbaby on the way)! He loves all sports but golf is his favorite by far! You'll frequently find Gene on the course working on his swing and if there's a golf networking event, you can count on him. Just know that he may also be listening to or streaming whatever football, baseball, basketball or other sporting event is happening at the same time!

Jessica Werlinger – Recruiting Manager
Jessica started her career as a Recruiting Assistant for Universal Computer Systems while attending Texas A&M University in 2003. Upon graduating in December 2005 with a degree in Psychology and minor in Business, Gene brought Jessica on board as his first recruiter in January 2006. In 2013, she moved in to a Recruiting Manager role where she is responsible for much of the client engagement, new job intake meetings, and leading the PGI recruitment team. Her recruitment technique is very detailed and her motto is "patience and persistence!"
A Katy, TX native, Jessica was glad to return to her home town after graduation. Outside of work, she keeps busy with her 2 young children and husband. The whole family can often be found outdoors playing – usually at a local park or zoo! Jessica enjoys photography, binge-watching TV shows, and is a self-professed "geek at heart!" She also enjoys cooking and baking and has inadvertently become a collector of digital cookbooks.
Connect with Jessica on LinkedIn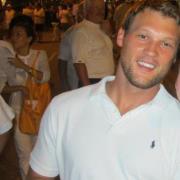 JONATHAN JANISZEWSKI – SR. TECHNICAL RECRUITER (LAS VEGAS, CHICAGO)
Jonathan started in IT agency recruiting in 2011, spending most of his career with Paradigm Group. Jonathan is really good at establishing a trust-based relationship with his candidates and getting them to open up. He also excels at recruiting passive candidates and is a proven "purple squirrel" hunter! His favorite recruiting tool is definitely LinkedIn! Jonathan helped establish PGI's presence in Chicago when he moved there in 2015 and then in Las Vegas in 2017.
Jonathan spends his off time with his fiance and beloved dog named Bear.  Though "JJ" is Texas born-and-bred, he is enjoying time experiencing life in new places!
Connect with Jonathan on LinkedIn