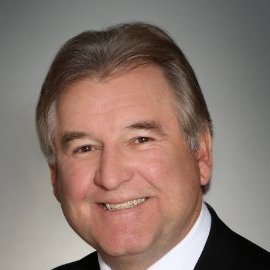 GENE JANISZEWSKI – FOUNDER/CEO
Prior to founding Paradigm Group in 2003, Gene served as VP of Information Services for Texas Micro Systems and Sr. Director of Technical Services for Sysco Foods. He formed PGI with the goal of servicing clients in the manner that was beneficial to him, when he was an IT executive. Gene is actively involved in the Houston IT community and is currently VP of Membership for the SIM (Society of Information Management) Group, Houston chapter. He is jokingly referred to as the "King of networking" by those that know him well!
Gene is originally from the Buffalo, NY area but is a Texan at heart, having moved here 25+ years ago. Outside of Paradigm, he enjoys spending time with his wonderful wife and kids, and especially his grandson (another grandbaby on the way)! He loves all sports but golf is his favorite by far! You'll frequently find Gene on the course working on his swing and if there's a golf networking event, you can count on him. Just know that he may also be listening to or streaming whatever football, baseball, basketball or other sporting event is happening at the same time!

Jessica Werlinger – Recruiting Manager
Jessica has nearly 13 years of IT Recruiting experience. She started her career as a Recruiting Assistant for Universal Computer Systems while attending Texas A&M University. Upon graduating in December 2005 with a degree in Psychology and minor in Business, Gene brought Jessica on board as his first recruiter in January 2006. In 2013, she moved in to a Recruiting Manager role where she is responsible for much of the client engagement, new job intake meetings, and leading the PGI recruitment team. Her recruitment technique is very detailed and her motto is "patience and persistence!"
A Katy, TX native, Jessica was glad to return to her home town after graduation. Outside of work, she keeps busy with her 2 young children and husband. The whole family can often be found outdoors playing – usually at a local park or zoo! Jessica enjoys photography, binge-watching TV shows, and is a self-professed "geek at heart!" She also enjoys cooking and baking and has inadvertently become a collector of digital cookbooks.
Connect with Jessica on LinkedIn

ANYA MARSHALL – SR. TECHNICAL RECRUITER
Anya brings 5+ years of IT recruiting experience to the team. She joined Paradigm Group in March 2013 and prior to that spent several years with Employer Flexible and Korn/Ferry Futurestep.  Anya holds her MBA from Stephen F. Austin and Business Degree from International Christian University. Anya is a true Boolean fanatic and finding new research tools makes her day! Her core focus areas of recruitment are infrastructure, software development, and executive level roles. She enjoys attending and speaking at various networking and professional events, but is especially passionate about women in technology.
Anya enjoys spending time with her family, especially outdoors. They all love to camp and hike, and will travel near or far for an adventure!

ADRIA GULLICKSON – TECHNICAL RECRUITER
Adria joined Paradigm Group in April 2012 as an administrative assistant but quickly showed herself to be a valuable resource in overall process improvement and candidate researching. With a degree in education and restaurant management background, she was able to transfer her people and learning/training skills to become one of PGI's top recruiters within her first year as a recruiter. Adria is very detailed and organized and was a huge influence in our overall candidate presentation design and strategy. She is also our go-to for amazing PowerPoint presentations! Although she has no formal training, Adria truly loves technology (learning in general) and is even studying coding in her spare time!
Adria spends her off time with her husband and son. Her husband is in the food distribution industry and she loves to cook up the interesting food samplings he brings home! She is also an amazing artist, with paint being her medium of choice. Adria is originally from Canada and loves to get back there for visits whenever possible!
Connect with Adria on LinkedIn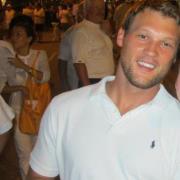 JONATHAN JANISZEWSKI – TECHNICAL RECRUITER (CHICAGO, IL)
Jonathan has 5+ years of agency IT recruiting experience, most of which has been with Paradigm Group. He moved to Chicago in 2015 and is the face of PGI there. Jonathan is really good at establishing a trust-based relationship with his candidates and getting them to open up. He also excels at recruiting passive candidates and is a proven "purple squirrel" hunter! His favorite recruiting tool is definitely LinkedIn!
Jonathan spends his off time with his long-term girlfriend and beloved dog, Bear in Chicago. Texas born-and-bred, he's still acclimating to the cold weather but he's really enjoying Chicago so far!
Connect with Jonathan on LinkedIn