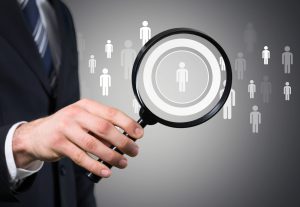 ---
 Paradigm Group, Inc. delivers a customer experience that is vastly superior to what you would get from a typical recruiting firm. Regardless of the level of service you choose, we are happy to discuss more flexible support, specific to your talent acquisition needs.
---
In addition to our recruiting services, Paradigm Group also offers assessment services that can help with strategic talent management. Employee assessments provide critical information that enables managers to understand why your people think and behave as they do, on the job. This understanding leads to better allocation of human capital and maximizes the effectiveness of every employee.
Assessments can be used to objectively measure job competency and performance, define training and development gaps, and enable managers to become more effective at coaching, motivating and rewarding employees. Equally important is the ability to better predict new hire on-the-job performance by providing a base-line from which to evaluate candidates against before making a final hiring decision. 
This service is offered through a strategic partnership and is included at the engaged level of service as outlined below. It can also be added on to a contingency based search or used independently for employee retention and training, even if you are not currently hiring.
---
Contact us to discuss a customized plan that is right for you
---
CONTINGENCY SEARCH
---
You will be assigned a Paradigm Group, Inc. Account Manager who is well-versed in your industry and is dedicated to meeting your recruiting specifications. Your Account Manager will direct a team of seasoned recruiters who will aggressively target prospects from your competitors and other organizations to source the talent on your behalf.
---
Our direct-hire fees are consistent with the market average, typically in the range of 20-25% of first year base salary of the candidate placed.
---
Contract or temp-to-perm fees are based upon the type and duration of the project.
---
While we do provide a dedicated amount of time to your search, we cannot guarantee exclusivity at the contingency level. An account manager and/or recruiter will likely be working on numerous client accounts at any given time. Therefore, you will not be invoiced until after you have hired a candidate provided by Paradigm Group, Inc.
---
ENGAGED – Best for very senior, niche, or Executive-level positions  
---
At the engaged level of service, your search will be led by a dedicated Senior Recruiter who will oversee the recruitment efforts, leverage industry contacts, assist in offer preparation, and offer negotiations to facilitate a successful hire. The Senior Recruiter assigned to your search will work with exclusivity knowing you do not have any other resources working on your behalf. The unique aspect of this level of service is the "1 to 1" Client/Recruiter relationship.
---
You will not receive this level of attention with the Contingent Service plan; as a result, an engagement fee is applied against a final placement fee. Generally, this is 1/3 of standard market fee up front (25-30%).
---
The engagement fee would INCLUDE our strategic talent management solution services to help you improve quality of hire and retain your best employees – an exceptional value in itself! 
---
You would not be invoiced for the remainder of the fee until after you have hired a Paradigm Group candidate.
---
RECRUITING as a SERVICE (RaaS)
---
This is a unique level of service in which you will have access to the beginning stage of our recruiting process. Paradigm Group's recruiting team will assist in pooling qualified candidate for your review. You will then take ownership of candidates to mainstream through your own internal recruiting process. This is a cost effective service for clients who have numerous positions to fill and the lack of resources to find potential candidates. A fixed rate fee will be negotiated based on the terms of the project.
---
Contact us to discuss a plan that is right for you