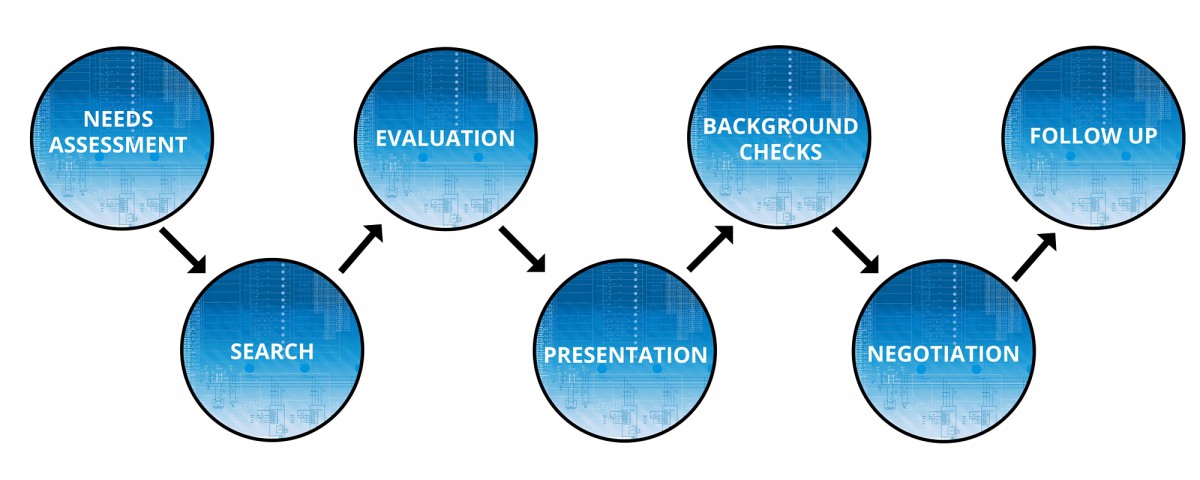 ---
CANDIDATE RESEARCH & IDENTIFICATION
---
Through the combination of information gathered from our intake meeting and our deep knowledge of market trends and competitive analysis, we are able to target our research to find the best talent for your need.
---
With 13+ years in business, Paradigm Group has an extensive existing database of talented professionals. We also utilize a variety of paid and free technologies to seek out and connect with prospects outside of our own network.
---
We stay active on social media platforms, especially LinkedIn, where we engage with top talent and demonstrate our expertise in the field by sharing relevant news and articles.
---
Our team of recruiters, through decades of experience, has grown a huge professional network through which we get a lot of referrals for both prospective clients and candidates.
---
Our managers and recruiters regularly attend technology and recruiting conferences and events to stay up to date on industry trends. We are very active in the Houston technology community, including MIT enterprise forum, Association of Information Technology professionals, Houston Technology Center, Society of Information Managers and Rice Alliance technology group.
---
At PGI, we realize many of the best candidates are passive and will employ a more targeted approach to identify the most accomplished person to meet your need.
---